Torrance Plumbing Services
Torrance Plumber Professionals With 20 + Years of Experience
Tony's Plumbing, Inc. is renowned for being a top-tier plumber in Torrance and the surrounding areas. As a family-owned and operated business, every client gets first priority in solving their plumbing problems and offering solutions that work for their homes. Our award-winning Torrance plumbing team is proud to have served the community since 1994. Our customers return to our services over and over again because we provide honest service at an affordable price.
The Best Plumber in Torrance
We are proud to help our customers with any installation, repair, or maintenance they may need in the Torrance area. No matter what plumbing service you need, our team of Torrance Plumber specialists has the experience and dedication to solve the issue as quickly as possible. We can help from installing new fixtures to providing entirely new plumbing systems in a remodel.
Our Torrance plumbing experts offer the following services:
If you're looking for Torrance plumbers and more information about how we can help you, reach out to our team. We understand that plumbing problems can be a damper on your regular life and seek to provide the ideal solution for your plumbing system. We have seen it all!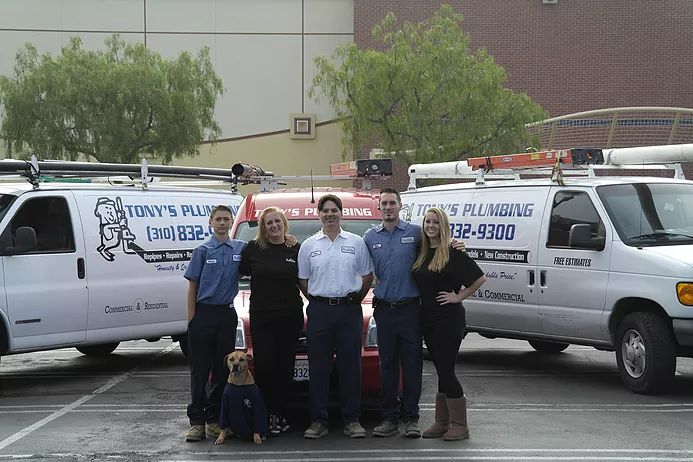 5 Signs You Need A Plumber in Torrance
1. No water pressure - If you're experiencing no water pressure in your sink, you could try taking off the aerator with a screwdriver and clearing up the build-up that's causing the problem. If that's not doable for whatever reason, you should call in a Torrance plumbing professional. Don't try getting at the build-up through the exposed end of the faucet as that can seriously damage your fixture.
2. Any gurgling sounds - If for example, you're hearing gurgling in your toilet when you're using your bathroom sink, you should call in one of our Torrance plumber specialists ASAP. This sound is an indication that your draining system is desperate for air and it means that pressure is building and a burst pipe is on the horizon.
3. That constant dripping faucet - If you're on a water meter, this can be a very expensive problem. Give us a call and we'll save your wallet and your ears from this manageable problem.
4. Slow draining - If you don't own a drain auger or a snake, then you should call in one of our Torrance plumbing technicians to remedy this problem. Chemical drain cleaners and coat hangers can seriously damage your pipes.
5. Toilet won't stop running - Most of the time, this is happening because your toilet's flapper isn't sealing properly. This can be an easy fix if your chain is unhooked or too long, simply rehook the chain or move it out of the way of the seal. If that's not the problem it's better than you call in a Torrance plumber as there are a plethora of reasons this could be happening.
Call
(310) 905-8484

for Torrance Plumbing Services You Can Trust

At Tony's Plumbing, Inc., once you've called for a plumbing installation, service, or repair, you're a part of the family. Our technicians want to be sure that you fully understand every plumbing service we provide, walking you through the process and prevention so you're always an empowered homeowner. This attention to detail has resulted in over 15 Angie's List Super Service Awards and countless others for our superior service. Even if you are in need of immediate assistance, we offer emergency repairs. Contact us today to speak with a plumber in Torrance and let us know what we can help you with. Check out our 5 star reviews!

Schedule an appointment today at (310) 905-8484 to discover why we are the right plumber in Torrance for the job. We also serve Harbor City, Wilmington, and Lomita for your convenience.